Gerry and Craig,
We had a wonderful weekend at your beautiful home. All of the guys raved about the house. Everyone was very comfortable and we really enjoyed the outdoor cooking area. The sunsets are spectacular. We hope to do this again in the future. (We just about emptied the large bucket of golf balls).
Thanks, Tom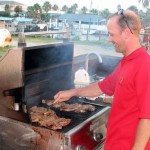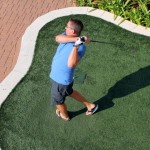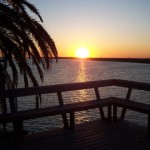 ---
 …just wanted to send a message to the owner of the home. We had a wonderful time and thought the home was magnificent. We will definitely be returning for another stay soon. Thank you for all your help as well. 
---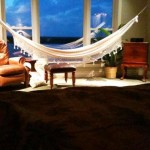 "Thank you  all so very much for the use of your tastefully decorated home.  We really enjoyed ourselves immensely.  The whole experience was peaceful, fun, entertaining and very exhilarating.  For the first time ever, it was enough room to accommodate our family.  Everyone was comfortable and had "room to roam".
Showers and beds were comfortable downstairs as well as upstairs.  The putting green topped it off.  One family member stayed there the majority of the time!
From wherever you are in this house you have a spectacular view.  It was awesome.  We had a blast.  We look forward to coming here for our next planned event.  Most of all we felt the Spirit of God all over this place and that was awesome.  We could feel the love from within.  May God Bless you and keep yours."
---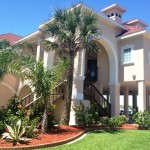 "I stayed at the Villa this past weekend and it was absolutely breath taking. The down stairs area was incredible. Can't wait to come back. The owners are great people. Thanks, Craig, for coming and introducing yourself and showing me around the place. See you next time."
Bubba Nelson
---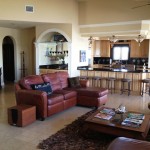 "Your home is a wonderful setting for memory making. Thank you for letting us use your little paradise to make some great and lasting family moments. It's rare to fit so many people ( and personalities) in one space and have it turn out so great! May God bless you and your family!
---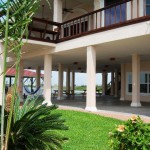 We cannot thank you enough for allowing us to host our families in your beautiful home and then to have our wedding here with all of our closest friends. The day was so perfect and beautiful and we have not doubt the Lord held off the rain and calmed the winds just long enough to see it all happen as we planned. we loved having our families with us to spend some time before the wedding and then having it all to ourselves to relax afterwards. You were so kind and gracious and helpful. We feel so blessed to have found this home for such a special time! We have loved every minute of your stay and truly hope to return again soon! Thanks again for everything! Many blessings to you!
---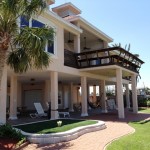 Just wanted to take a minute to comment that this house will FOREVER be imprinted in my memory!!! I rented this house for my wedding and reception (we used the house for the wedding party and the families of the bride and groom to stay for the weekend prior and the reception but had the wedding on the beautiful beach down the road but the house was our 'plan b' since there was so much room and would have been just as an amazing a location). With the fully integrated sound system indoors and out, soooooo many beds and seating areas and amazing views it made this very nervous bride so at ease and at peace… It was just amazing. Between the personal service from Becky and the actual homeowner that lives right down the road (I needed help with that sound system and he was amazing and so patient with me in showing me how to use it) and the extreme professionalism of the whole experience, not only would I recommend Becky and this house to ANYONE, but so would everyone that came to my wedding. So much so that we are looking forward to our anniversary so that we can go again! Thank you Becky for helping me so much with our special day!